This February I participated in the workshop "FREE DIGITAL LITERACY. Using Open Source and free technologies to encourage digital literacy". This workshop is created within the framework of Lifelong Learning/Grundtvig programme
The workshop is about the issue of computer literacy with reference to development models Open Source oriented, designed as a means to disseminate human knowledge and prepare learners to be active members of their community. The aim of the project is to expand the knowledge of the students, offering them methodologies and teaching techniques.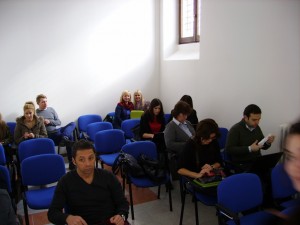 Of course, I was not alone in this project.

There were about 20 persons from different parts of Europe – Italy, Spain, Romania, Greece, Latvia and Turkey.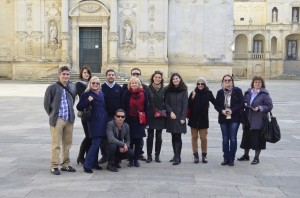 During one week we had some theoretical seminars:
Free Software. Free as in freedom. The free software movement and its community
The contribution of Web 2.0 applications to informatics literacy of adults
Free Software social networks and sharing platforms and computer literacy.
Free Software and Europe.
Free e-learning platform, design and publishing of online courses.
During the seminars, I learned a lot about such things as GNU, Wikipedia.org /sandbox, Moodle, Web 2.0 applications, Open Source social networks and much more other things.
And of course, we learnt many practical things. We had
Case study. Ethical Hacking, case studies of adoption of open technologies in publicē administration in Puglia.
Practical workshop: Moodle e-learning platform: design and publishing of online courses.
Practical workshop. Management of an e-learning courses on Moodle.
Practical workshop. We Wiki.
Practical workshop. A space for creativity.
Practical workshop. Blog "FREE DIGITAL LITERACY".
During and after classes we discussed the new knowledge and skills, which had just received, and shared their experiences and talked about the situation in the IT environment in our countries.
At lunch and dinner, we got to know each other. Acquainted with the national cuisine of Southern Italy and talked about the traditions of their national cuisine. We discussed particular languages, found not only the differences but also similarities.

In this project, I met very lovely, beautiful, smart and who know a lot persons with whom there are very interesting to talk to.
During this project I learned a lot not only about Wikis, blogs, Free Software etc, but also about culture of other countries and meet new, interesting people.